Porsche is a brand that focuses on high-performance sports cars and luxurious SUVs. Driving a Porsche comes with an exhilarating sense of excitement and relaxation. The German automobile giant has consistently perfected its craft in manufacturing top cars with impeccable performance. However, Porsche cars get plagued with some common issues that affect other automobile brands. As with other vehicles, Porsche drivers may experience the problem of air-oil separator failure due to the type of engine fitted in their cars. If you drive a Porsche and have no idea how to deal with this problem, this article is for you.
Before we delve into how you can fix your air-oil separator failure in your Porsche, let's briefly look at some vital information on air oil separators in cars.
The Role of an Air-Oil Separator in a Porsche
The air-oil separator performs a vital role in your Porsche engine. It prevents air and oil from tainting your Porsche engine's system. If you wonder why this is a problem, you should know that mixing air and oil can adversely affect the air-oil ratio in your Porsche engine.
The challenge with this is that it can affect your exhaust system and your engine's proper functioning. Air-oil separator failure can damage the engine systems and affect your Porsche performance.
Signs that the air-oil separator in your Porsche is Failing
When the air-oil separator fails, some symptoms hint at the failure. Knowing these symptoms will help detect the problem before damaging your Porsche's engine. Some of the symptoms that may manifest when your air-oil separator begins to wear out include:
Oil leaks: If you notice oil leaks on your driveway, you would have to give serious thought to the possibility of a faulty air-oil separator in your Porsche engine.
Illuminated check engine light: Illuminated check engine light is something you must investigate. Although your check engine light may come on for various other issues, air-oil separator failure is one of the significant reasons why such may occur.
Dark smoke from your exhaust: Large amounts of smoke in the exhaust are crucial symptoms of an air-oil failure in your Porsche engine. While it is normal for your Porsche to produce some smoke, a recurrent and large amount of smoke could indicate an air-oil separator problem.
Poor running engine: Porsche cars are built for high performance and a satisfying driving experience. A Porsche engine that is not performing at optimum capacity could result from an air-oil separator failure. However, you need a proper diagnostic exercise to know if your Porsche requires repairs or replacements for air-oil separator failure.
Reasons Why You Need to Fix Your Faulty Air-Oil Separator Problem
Once you have detected that your air-oil separator is faulty, the problem should be treated with expediency. Repairing or replacing your worn-out air-oil separator on time saves you the cost of fixing much deeper problems that may arise from neglect.
The air-oil separator helps to distribute air and oil around your Porsche engine. Damage to your spark plugs and catalytic converters may occur if your faulty air-oil separator is not fixed as quickly as possible.
Similarly, the essence of driving a Porsche is to enjoy a smooth ride at all times. A failure in your air-oil separator affects the smooth running of your Porsche engine. The result includes poor engine performance and an unpleasant driving experience.
Fixing Air-Oil Separator Issues in a Porsche
You must regularly maintain and service your Porsche for optimum performance. Firstly, a diagnostic test may have to get carried out to determine the level of damage the problem might have caused to your Porsche engine. You should ensure that you entrust the job to an experienced technician to avoid causing damage to other parts of your vehicle.
Visit Motor Cars International for Your Porsche Car Repairs
At Motor Cars International, we have the necessary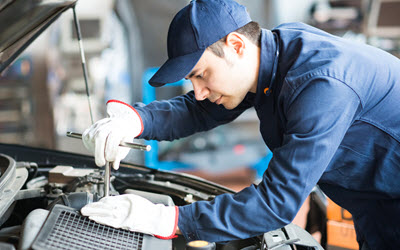 expertise with the latest factory-grade tools, equipment, and materials to ensure your Porsche functions at its maximum capacity. We are located in Bridgewater, MA, and remain the number one service center for drivers in Easton, Norton, Raynham, and Sharon. Please call or visit our shop today to experience unmatched service at its finest.