Bridgewater's Leaders in Automotive
Air Conditioning Service & Repair
No hassle, just pure good service. Thank you David.

I've been a customer of Motorcars for over 25 years and purchased over a dozen cars from them... Their sales and service is second to none. Avery and Russ...

Always on point, have been bringing my vehicles here for service for many years, great fair pricing on fixing high end luxury cars without going to the dealership.

I can't say enough good things about Motor Cars International and Avery. Without doubt, one of the best dealerships I've worked with.

This is a nice dealership, good people work here.

Dave at Motor Cars International has been a pleasure to work with as he fixed my Audi A3.

If you have a care you love with special needs like my cooper this is the place to go....high end car care!

This is the family business of a family with extraordinary knowledge of cars.

I've use this place to service my vehicle for over a decade now from my Maserati to my Bentley always had the best service from Tony and Greg and all the other workers I'm not sure if everyone still there but I was there recently and the service is still excellent highly recommended

I found a 2014 BMW 328 with low miles and in pristine condition … and the price was very competitive.

The spot!!! My car is there now being serviced. And is where I got my car (Audi (Q5)

These guys are great. I bought a 2006 BMW 330xi from Avery. The car has been nothing but reliable. They're not just trying to make a sale.

Without giving me any problems, he paid to have my car towed to their autoshop and replaced the subframe for free. I highly recommend MCI.

I just bought a used BMW from avery and I couldn't be happier so far there very nice gentlemen here at this dealership and when I asked if I could still come here to get my car serviced at any time they said yes .

Great place excellent staff

I had a recent rodent issue with my GL 450, they identified it, worked with my Insurance company and took care of it quickly!

I have my GLS 450 looked at there incredible service highly recommend it

I went there twice for my Audi, they do a great job at a great price, highly recommended

I can't say enough about the service! I bought my car several years ago for a very fair price. I wasn't sure I could drive it to Bridgewater.

Both are excellent to deal with and care about the service your receiving while making a purchase. Thanks again

Russ has been a pleasure to work with

Excellent service Avery very committed and dedicated I love it 100% recommended

Great people great cars wonderful service and great cars. Russ the owner would always help you..Thanks from my last one and your service.Fred

Wow! Just went here for the first time for routine service on my Volvo and I'm impressed! A+++

My experience having my cars serviced by Motor Cars International over a number of years has been very positive.

Always, unbeatable service. Hands-down the best at what they do. Carlos is a genius at his craft and Russ has an amazing business model here.

Avery was awesome...ty great vehicle !! Very happy

Avery and the dealership made the buying process not only easy but also educational I got a great deal and never felt like I was being sold.

Greg is the most efficient Mechanic that I've ever met, it's a delight knowing you have someone like that working on your mercedes.

Very professional, customer service was outstanding!

Work completed in a timely, professional fashion. Did not waste one minute of my time.

I have been going to Motor Cars International for many years now and have always been satisfied with their work.

Russell the owner is awsum and trust him 100 percent

Thanks again for the wonderful Audi Q5 I bought for my wife.

Thanks to all at Motorcars for a great job done, the best of service for my Alfa Romeo Spider. has the knowledge to keep it running new.

Motor car inter is the best place to take your vehicle to get work performed on i will send my family and friends there.

Honest assessment of car issues. Fair price. Thank you.

Honesty and integrity. I bought a car with confidence and Avery and Russ kept it simple, honest and easy. I'm a new lifetimer!!!

Their luxury inventory is always good. Solid cars and easy sales and service. I had a great experience.

Very helpful service department!

Avery was very responsive and helpful with the purchase of a 2009 VW GLI for my 18 year old stepson. Highly recommend!

Avery was very responsive and helpful with the purchase of a 2009 VW GLI for my 18 year old stepson. Highly recommend!

I also got a really good price on the car too. You will not regret working with these folks. If you work with them, they will work with you.

Exceptional, reliable service each and every time. Great staff who truly care. Avery went above and beyond. Thank you so much for everything.

Very good buying experience. Avery was a pleasure to deal with.

Brought my Porsche in for service recently and was very impressed. They are now my "go to" automotive service shop. Great folks to work with!

Honest and friendly staff, great selection and price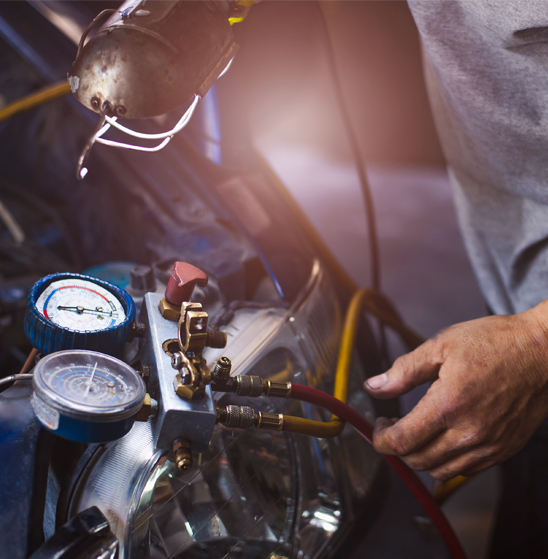 In your car, a working air conditioner is one of the most important amenities that you can have. In the hot summer months, knowing that you can turn up the A/C is one of the best feelings there is. Yet, if you don't stay up to date with annual maintenance and A/C inspections, you can quickly find yourself with an improperly working A/C at the worst possible time. At Motor Cars International, we're committed to making sure that your car's A/C gets the year-round service it needs so that it's up to the task whenever you need it most. For years we've helped drivers all throughout the Bridewater area with quality A/C services & repairs for the most popular European brands.
Quality Service for the Best Brands
At Motor Cars International we specialize in A/C maintenance for the area's most popular European brands:
Our ASE certified mechanics have decades of experience working with these vehicles and always ensure that the entire A/C system is checked. This includes some overlooked smaller components that other shops may not take the time to check.
Complete A/C Maintenance
Made up of many smaller components, our mechanics know that your A/C needs everything working properly to perform at the highest level. We perform complete inspections with every service appointment and ensure the highest-quality repairs for your entire A/C including:
Compressor
Condenser
Evaporator
Expansion Valve
Accumulator
Leaks & Line Repairs
Freon Recharging
By always ensuring everything is in good, properly working condition, you never have to worry about a lack of cold air or any other issues plaguing your drive.
Schedule an Appointment Today
For years Motor Cars International has helped drivers all throughout the Bridgewater area. We're also the go-to European auto mechanics for drivers in surrounding areas including:
If you can't remember the last time your car's air conditioning was serviced or you'd like to schedule a preventative maintenance appointment, please call or visit our shop today.