A failing transmission valve body is common in certain Porsche models. To help you identify concerning signs or any changes in performance, it is important to stay in tune with your vehicle and also stay on top of your vehicle's routine maintenance schedule. Identifying and addressing the problem early on could ensure that your repair costs remain minimal and help get you back on the road quickly.
What is the purpose of the transmission valve body?
Essentially, the transmission valve body is the main control for the transmission. There are many passages throughout the valve body that allow hydraulic fluid to flow freely as needed during clutch engagement and gear shifting.
Every manufacturer runs into issues during the engineering process that usually can be fixed with each subsequent model. A failing transmission valve model has been found to be a more common problem in the Porsche Cayenne models than other Porsche models on the market.
If your Porsche's transmission valve body fails, you may find yourself stuck at home or stranded at work with a vehicle that will not shift into drive. Finding yourself in this predicament can be a very confusing and stressful situation. As a Porsche owner, it is important to be aware of the common issues this brand may experience.
Signs of a Valve Body Issue
Although the Porsche manufacturer has addressed this issue in the newer models, mechanics are still seeing some of these problems in the older Cayenne models. You may need to be more vigilant about a failing transmission valve body depending on what type of Porsche you drive. A failing valve body can cause significant changes in your vehicle's performance. Take a look at some of the signs that can help you identify the issue you are experiencing.
One symptom of a failing valve body is gear slipping while driving. If you notice your vehicle slipping gears while on the road, turn on your hazard lights and pull over in a safe location as soon as possible.
When the valve body on your Porsche begins to fail, you may start seeing some other tell-tale signs that will alert you to this issue. You may notice problems shifting from park into drive, or it may become harder to shift your Porsche into reverse. If you begin to suspect your vehicle is slipping out of gear while driving, the valve body could be the culprit.
Transmission valve body failure will also cause clicking or banging sounds while your vehicle is accelerating or slowing down.
Another sign to look out for is a shift flare. A shift flare happens when the vehicle is accelerating and causes the RPM's to sporadically jump to a high number before settling down to a lower number.
Take Action
Failing to identify this problem could result in long-lasting complications with your Porsche and could potentially create more damage to your vehicle's transmission. Attempting to continue to drive a vehicle with a transmission issue can also result in damage to other parts of your vehicle as well.
If you are experiencing any of the signs listed above this means it is time to bring your vehicle to the mechanic for inspection. This will allow them to identify the source of the problem and get it fixed so you can get back on the road, worry-free.
Motor Cars International is the Best Choice for Your Porsche Needs
Motor Cars International has been serving drivers of luxury automobiles in and near Bridgewater, Sharon, Norton, Easton, and Raynham, MA for years.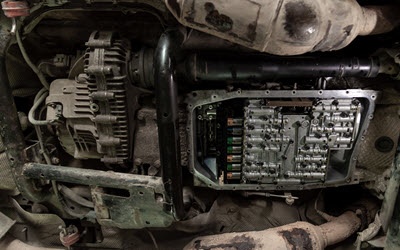 Our team of experts specializes in all service and repair work of the most popular European brands.
We understand that each brand has its own unique service needs and maintenance requirements which is why we strive to stay up to date on the latest factory recommendations. With decades of experience, our ASE Certified mechanics know the ins and outs and exactly what your vehicle needs. We ensure the highest accuracy and quality possible by using the latest factory-grade tools and equipment available.
At Motor Cars International we strive to provide our customers with the absolute best from pickup and drop-off services, complimentary loaner cars for longer repair times, and towing services. These added services allow us to offer you the most convenient and easy vehicle maintenance. Call us today for an appointment!